Is COVID-19 Disease A Matter Of Employer Gross Negligence?
---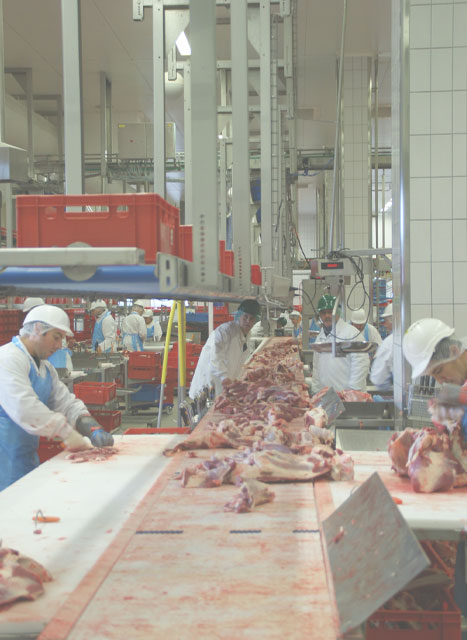 Powerful forces are contending against each other in Washington. There are those who argue on the side of business interests. While the opposition pleads in favor of the worker.
Business interests on the Republican side want to deny essential workers the right to sue employers for damages arising out of grossly negligent practices. They seek to pass legislation to limit workers who suffered from COVID-19 to their statutory remedies under the workers' compensation laws. 
The plaintiff's bar and union interests want to maintain the status quo and permit "third party suits" on the other side. In those suits, employers are accused of being grossly derelict in their duty to maintain a safe work environment. This action results in serious consequences to workers.
The coronavirus started surging across the U.S. this past spring after being declared a global pandemic by the WHO just over a year ago. The following story was reported by the Philadelphia Inquirer last May: "Philly meat worker's family sues over COVID-19 death. Suit says JBS boosted production in early pandemic with 'Saturday kill.'".
Enock Benjamin, a 70-year-old meat packing worker at a JBS plant in Souderton, Pennsylvania, kept reporting to his job. Mr. Benjamin later contracted COVID-19 and died in early April.
Enoch's family alleged that plant management ignored federal health guidelines in a lawsuit. Workers stood close together and were not equipped with personal protective equipment. The family also alleged that sick workers were encouraged to keep showing up for work.
Americans are still dying from COVID-19 at record rates almost one year after the suit was filed. This according to a story in Politico: "Virus drove record U.S. death rate in 2020, CDC finds" published just last week.
It is the threat of more litigation of the kind pursued by the Benjamin family that poses the greatest threat to employers and the economic recovery. This is according to business groups and many Republicans in Congress.
Senate Majority Leader Mitch McConnell wants to include broad legal protections from lawsuits over COVID-19 for businesses, schools, places of worship and other organizations. This issue was part of the negotiations prior to the final enactment of the $1.9T American Rescue Plan stimulus package.   
Workers' compensation is a forum in which the petitioner is not obliged to meet the burden of proving that the employer was negligent, let alone grossly negligent. While suing for damages due to "gross negligence" is a daunting challenge.
To receive workers' compensation benefits all one needs to prove is that he or she was employed by the respondent and that the occupational disease or exposure to COVID-19 occurred in the workplace. In New Jersey, the law imposes a presumption that if an essential employee has been diagnosed with COVID-19, he or she sustained the illness at work, thereby rendering it "compensable."     
Very few cases claiming third-party liability for lax COVID-19 workplace safety practices have been filed. It may well be that this entire issue will become moot as employees, including essential workers, are likely to be content with the benefits afforded to them under the workers' compensation laws. 
Call (856) 235-1234 today to set up an appointment with one of our attorneys to discuss your COVID-19 illness and potential employer grossly negligent practice. Or visit our contact page for email addresses or to submit a contact form.
Uri Taenzer