Long Haul COVID Symptoms Being Studied And Treated In Israel
---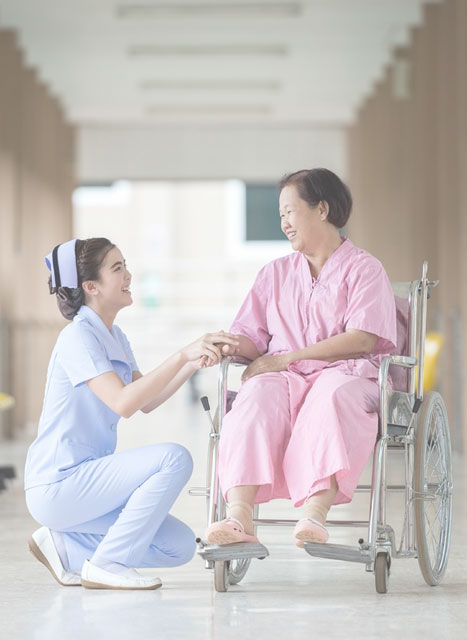 A percentage of patients who ended treatment and were presumed to have recovered from COVID-19 continue to suffer chronic and debilitating disabilities after. This is according to the article "Hadassah Clinic Tackles the Lingering Effects of Covid-19".
It is estimated in preliminary studies in several countries that between 10 and 88 percent suffer from long Covid symptoms after recovery. Several American hospitals are presently engaged with this challenge. 
The Hadassah Medical Organization in Jerusalem is tackling the "Long Haul" (also called "Long Covid") problems of survivors of coronavirus disease. A post-Covid outpatient clinic was opened at Hadassah Hospital in Ein Kerem, Israel in October 2020. 
In Israel, "around half of some 3000 people hospitalized at Hadassah for Covid-19 infection" remain symptomatic. They are afflicted with "wide-ranging medical issues."
Several patients and symptoms were discussed in the article. One was among the first admitted to the hospital last March. She is a 27 year-old-mother.
Dr. Neville Berkman is the Director of Hadassah's Institute of Pulmonology and head of the adult and invasive pulmonology unit. According to the doctor the young mother still "…experiences ongoing pain in her chest and joints…"
She also has difficulty concentrating. Her problems are so severe that they "…affect her functioning…(and even the)…caring for her 18-month-old daughter."
These complications are not like those seen in similar illnesses. Dr. Berkman was also quoted. "We don't yet know whether they result from the virus even though it's no longer present, or from an aberrant or overactive immune response, from something akin to post-traumatic stress syndrome, from a chronic fatigue-like illness – or from something else entirely. What we do know about long Covid disability is that it seems it'll be with us for quite a while."
Unfortunately, there are no currently proven drug regimens. Further according to the article, in the absence of "data about possible benefits of vitamin therapy or nutrition, physicians everywhere are trying to develop protocols to help this rapidly expanding group of patients."
Alternative treatments have been attempted, especially with some patients who were severely ill. 'Long Covid' patients also undergo rehabilitation with attention to "social isolation, financial insecurity and family stresses, which have escalated with extreme illness and the pandemic lock downs." A myriad of tests are used to document conditions, evaluate results and "monitor physiological abnormalities."
Dr. Fares Darawshy, a respiratory and internal medicine specialist at Hadassah does see light at the end of the tunnel. Positive results are taking time he states. 'Long Covid' symptoms can be addressed through a combined effort of intervention, rehabilitation and emotional support.
A British-born science writer, Wendy Elliman, authored the piece. It was published in the March/April issue of Hadassah Magazine.
Call (856) 235-1234 today to speak with one of our attorneys. We can discuss your long haul symptoms from with COVID-19 that you developed as a result of your front-line work. Or visit our contact page for email addresses or to submit a contact form.
Uri Taenzer