Brain and Mental Disorders Found To Follow COVID-19 Patients
---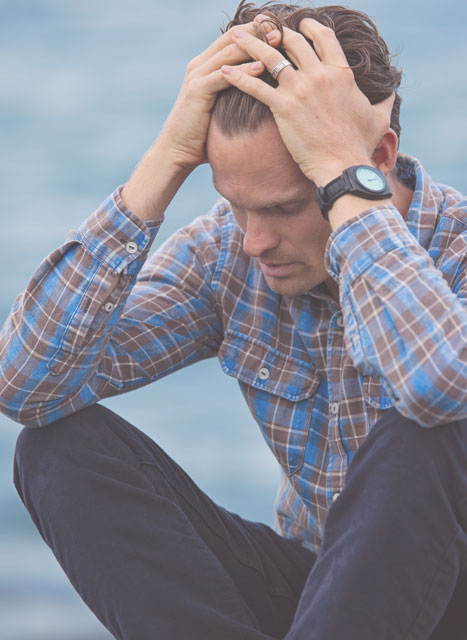 "One in three COVID-19 survivors diagnosed with brain or mental health disorder within 6 months of infection, study finds". This is the title of a recent USA Today article penned by Adrianna Rodriguez earlier this month.
In her piece Adrianna reviewed a peer-reviewed article that appeared in The Lancet – Psychiatry on April 6th. There Jonathan P. Rogers and Anthony S. David wrote about "A longer look at COVID-19 and neuropsychiatric outcomes".
Rodriguez notes the study involved the analysis of the electronic health records of 236,379 of mostly U.S. COVID patients. Thirty-four percent of the survivors were diagnosed with a neurological or psychiatric condition within six months of the infection.
Anxiety and Mood Disorders Prevail in COVID Patients
Most frequently, the patients displayed anxiety and mood disorders. Strokes and dementia were less common neurological conditions among patients who had been seriously ill.
The study compared 100,000 flu patients with over 230,000 individuals who had been diagnosed with respiratory tract infections. It found that neurological and psychiatric diagnoses were more common in COVID patients.
In fact, 44% more brain or mental health conditions were diagnosed in COVID patients than in flu patients. Those who experienced respiratory infections pre-COVID, experienced 16% fewer long term brain or mental health disorders.
In The Lancet – Psychiatry article commentary itself, Taquet and colleagues estimated "incidence rates and relative risks of 14 neurological and psychiatric diagnoses in patients in the 6 months after a COVID-19 diagnosis…about a third of individuals had a neurological or psychiatric disorder…most of the neurological or psychiatric disorders assessed were more common in patients who had COVID-19 than in those who had influenza…" The study further implied relationships between COVID-19 and other illnesses.
Dr. William Li was quoted to say in the USA Today article "It shows the toll that COVID takes is not just with the (disease itself), but also with the aftermath of the condition, which can be extremely complicated, involving not only the brain but other organs in the body as well." Li is president and medical director of the Angiogenesis Foundation.
Anxiety or depression are also possible conditions that follow COVID-19 and even the pandemic itself. All in all, this study and other reports we have cited indicate there is more to be expected in the future from patients recovering from the disease. There will also be a potential impact on our health care system and a "progression of symptoms people are experiencing for years to come."
Are you experiencing these or other symptoms following your recovery from COVID-19 you developed as a result of your front line essential work? You can learn more on our COVID-19 Workers' Compensation Claims For Essential Workers page.
Please call us at 856.235.1234 for a confidential, no-obligation consultation if you are a worker injured while at work. Or please use our contact form.

Uri