Where Can I Get Treatment For Long COVID Now?
---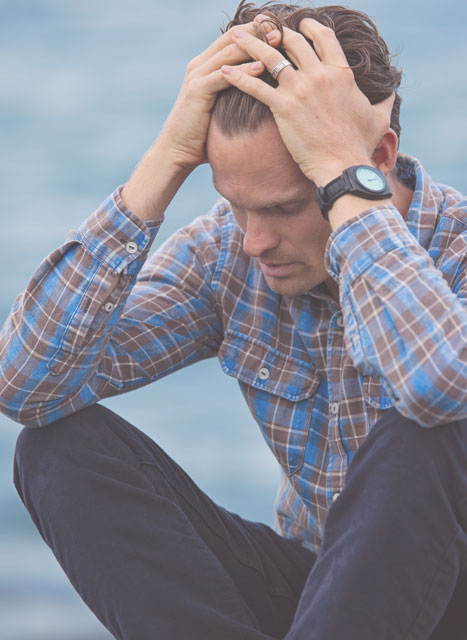 Just issued, Time Magazine's February 14-21/2022 edition is headlined "How COVID Ends."  Beginning at page 42 is an article by Jamie Ducharme, "Long COVID, Long Wait."  The takeaway, "so many people are suffering from Long COVID that treatment centers can't keep up."
It is estimated, according to the New England Journal of Medicine that at least 15 million Americans will be COVID long haulers by the end of the pandemic and that estimate, made in August, 2021 was published before the Omicron variant emerged. Unfortunately, too many Long COVID sufferers have not been diagnosed appropriately.
In many cases, their exposure to the virus may never have been known as testing was unavailable or initial exposure symptoms were mild. The article makes reference to the Survivor Corps which has 180,000    members and claims to be "the largest grassroots movement in America dedicated to actively ending this pandemic."
Survivor Corps' impressive web site, https://www.survivorcorps.com/ includes a list of clinics currently established in this region of New Jersey for treatment of Long COVID patients, namely:
Deborah Heart and Lung Center Post-COVID Recovery Program, 200 Trenton Road, Browns Mills, New Jersey 08015. To make an appointment: Call 609-621-2080 or fill out the online appointment form.
Cedar Knolls & Summit Atlantic COVID Recovery Center, Cedar Knolls: 8 Saddle Road, Cedar Knolls, NJ    07927 or 1 Springfield Avenue, Summit, NJ  07901. To make an appointment: Call 908-522-3361 or fill out an appointment request form. Contact Physician: Dr. David Sousa | 973-267-9393.
Penn Medicine Post-COVID Assessment & Recovery Clinic, 1865 E Rte 70, Cherry Hill, NJ 08003. In addition to virtual visits via telemedicine, the Post-COVID Assessment and Recovery Clinic has three physical locations across the Philadelphia area: Penn Institute for Rehabilitation Medicine at Penn Medicine Rittenhouse, Penn Medicine Cherry Hill and Penn Medicine Radnor. To make an appointment: Call (215) 893- 2668. Contact Clinician: Nadia Miles, Program Administrator (Clinical questions, referrals and scheduling).  NOTE: The earliest appointment dates are in March 2022.
Advantage Therapy Centers Post-COVID Rehabilitation Program, Cherry Hill: 1998 Route 70 East, Cherry Hill, NJ 08003, Mt Laurel: 1001 Briggs Rd Suite 270, Mt Laurel, NJ 08054, Sewell: 100 Kings Way E Suite B-4, Sewell, NJ 08080. Advantage Therapy Center's rehabilitation programs are uniquely suited to help patients recovering from respiratory disease regain the strength, endurance, and lung capacity needed to return to daily life. To make an appointment: fill out the online request form or call 856-424-2000.
CentraState Post-COVID Syndrome Treatment Program, 901 W Main St, Freehold Township, NJ 07728. To make an appointment: Call 732-637-6456 to schedule an evaluation with the program's nurse navigator.
Hackensack Meridian Health's COVID Recovery Center [Multiple Locations]. To make an appointment: Call (833)-565-0405.    Hackensack Meridian Health's COVID Recovery Center Rehabilitation Program at JFK Johnson Rehabilitation Institute. 65 James Street, Edison, NJ 08820. To make an appointment: Call (732) 321-7000, ext 62134.
Kessler Rehabilitation Center Recovery and Reconditioning Program, 1050 Wall Street West, Suite 200, Lyndhurst, NJ 07071. To make an appointment: Fill out the online appointment request form or call 866.33.REHAB
The New Jersey Centers of Physical Therapy Post-COVID Rehabilitation Program (Multiple locations). To make an appointment: Call (973) 248-8111 or fill out the online appointment form.
AtlantiCare Post-COVID-19 Long-Haul Clinic. [Multiple Locations across NJ]. To make an appointment: Call 609-484-7355 or request an appointment online. Contact Physician: Mary Ann Yehl, DO
Franklin Cardiovascular Associates Post COVID Recovery Center, Lakeside Business Park, 1100 Liberty Place, Sicklerville, NJ 08081.    To make an appointment: Call (856) 589-6034.
Virtua Health Care After COVID Program.To make an appointment: Call 856-325-3200 to get started with an evaluation.
Read online: Long COVID Patients Are Waiting Months for Care, and the Problem May Only Get Worse
Do you think your long-haul symptoms are due to exposure at your place of employment? You may have a viable Worker's Compensation case under New Jersey statutes. Please call Taenzer & Ettenson, P.C. for a free consultation at 856.235.1234. See if you, or a loved one, qualify for workers' compensation benefits. Or click here to use our contact form.
Uri