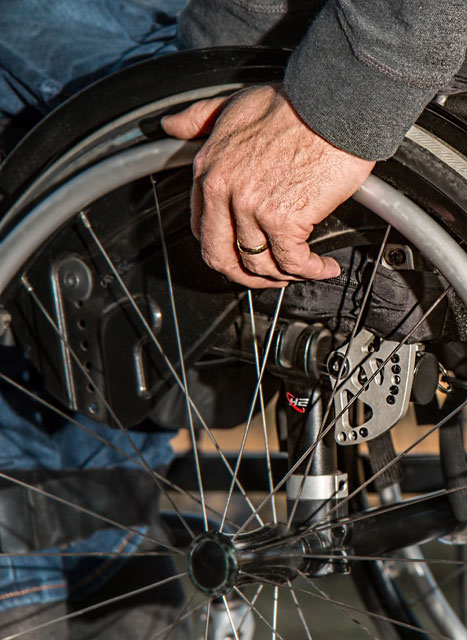 Workers' Compensation
You Have Benefits When Injured On The Job
---
Generally, if an employee is injured on the job in New Jersey, he or she may recover certain benefits under 'Workers' Compensation:'
Workers' Compensation is an insurance system. Unless qualified as 'self-insured,' all employers must have workers compensation insurance for the protection of employees.
It doesn't matter whether or not the injury is the result of an accident which is due to someone else's fault, (with very few exceptions) if it happened on the job, the employer's workers' compensation insurance carrier must cover the claim. The flip side of this is that employees in New Jersey cannot sue their employers for ordinary negligence. The workers' compensation system is administered by the New Jersey Department of Labor. This system has definite limitations. For example, employees can recover only set maximum amounts, regardless of how much their income was.
The benefits which are paid by Workers' Compensation are: Medical expenses, Temporary Disability Benefits and Permanent Disability Benefits. The latter may consist of 'Partial Total Disability' or 'Total Disability.' In New Jersey, the employer's workers' compensation insurance carrier gets to pick the medical providers who will furnish treatment and other medical services (subject to judicial review).
At Taenzer & Ettenson, P.C., we have been dedicated to helping injured workers throughout southern New Jersey since 1964. We constantly stay abreast of changes in workers' compensation law that could affect our clients.
It is extremely important that you contact a workers' compensation lawyer as promptly as possible after the injury. Your employer must have notice of your injury as soon as possible and if you do not file a claim within the allotted time frame, you could lose the right to benefits.
Workplace Injury Lawyers
Often when people think of workplace injuries covered by workers' compensation, they envision construction workers falling or electrical engineers being burned or shocked. However, we routinely represent clients in a wide variety of industries, including health care workers, automobile and truck operators, secretaries, and laborers. While we handle many one-time injuries, like falls, burns, and bone fractures, we also handle cases related to repetitive stress injuries (RSI), such as carpal tunnel, and 'occupational' claims involving cumulative exposure to various toxic substances or repetitive trauma.
Workers' Compensation Claim Denied?
As mentioned above, under the New Jersey workers' compensation law, injured workers are required to be treated by an employer-selected doctor. At Taenzer & Ettenson, P.C. we understand that many employers have doctors willing to let people return to work even before they have recovered from their injuries. We will handle claims and, if appropriate, file motions on behalf of injured clients to secure medical and temporary disability benefits in the Division of Workers Compensation for these workers.
We also handle cases for people who have had their workers' compensation claims denied. If you have been injured at work and need a law firm that has over 50 years of experience helping injured workers, please contact Uri Taenzer or Joshua Friedman, retired Judge of Workers' Compensation, at Taenzer & Ettenson, P.C. at 856-235-1234 immediately.
Our firm appears in workers' compensation courts throughout southern New Jersey, most frequently in the following New Jersey vicinages (districts) of Burlington, Mount Holly, Camden, Trenton, Atlantic City and Bridgeton Counties. We have also appeared infrequently in Toms River, Freehold and New Brunswick Counties. Vicinages where we have not represented clients include Hackensack, Jersey City, Lebanon, Mt. Arlington, Newark, Paterson and Plainfield Counties.